Please enjoy the fact we've referred to ourselves as Marsden & Wood, which sounds much more like a law firm than a cabaret duo. Obvs, this is Libby and Maeve, bringing you the shows we are most disappointed to be missing at Sydney Comedy Festival. We're off on tour to the UK with Mother's Ruin which means we're missing comedy festival season in Australia, but just because you're desperately pining for us doesn't mean you shouldn't get out and catch these excellent shows.
DeAnne Smith – Worth It
The Comedy Store – April 24
I love DeAnne Smith so hard (hi, this is Maeve). She's funny, she's smart, she's a snappy dresser. What a champion. We've been plotting to produce a show / games night / absurd extravaganza called Super Lesbo Funtime since about 2014 but the evils Gods keep conspiring to make our tour dates clash, so while DeAnne seduces the straight ladies of Sydney, I'll be in London. Go to her show. Heckle her for me. In a friendly way.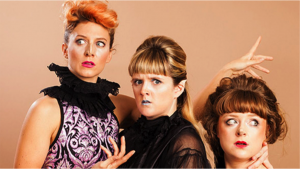 The Travelling Sisters – Toupé
Factory Theatre, April 28-29
From lollipop ladies to a tap dancing cactus, these women deliver an hour of sketch comedy that had us crying with laughter when we finally saw them in Adelaide last month. They're produced by the excellent Laura Milke Garner (who also looks after Mother's Ruin) and they were nominated for Best Newcomers at last year's MICF. Do it!
Demi Lardner – I Love Skeleton
Factory Theatre, May 16-20
Demi Lardner is gloriously weird and fucking funny. We'll be in Victoria for her Sydney shows, but I will get to see her when she performs as part of Queerstories: Sydney Comedy Festival, which I am hosting on May 4, about 36 hours after I get back from the UK (what could possibly go wrong?). Listen to her on the Queerstories podcast, come to Queerstories, go to her full show. She's awesome.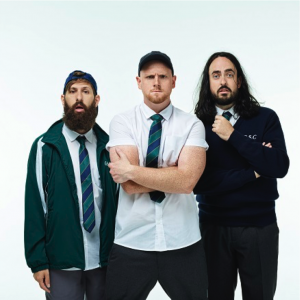 Aunty Donna – Glennridge Secondary College
Enmore Theatre, May 12-13
Now for a Libby pick! If you like your sketch comedy weird then look no further than Aunty Donna. Strap yourself in for an energetic absurd hour that may or may not include a 3 minute sketch about men fighting like Kangaroos. The blurb alone is reason enough to book: Glennridge Secondary College is a co-educational high school located in the rapidly growing Grundy Shire, approximately 20 kilometres south of Melbourne. Set over two campuses, the college boasts extensive facilities to deliver a comprehensive curriculum. 
As of 2007 the motto for the school is 'Young Minds achieving through excellence'.
Fran Middleton – Franny Pack
Enmore Theatre, May 3-6
I saw Fran at The Producers in Adelaide (Maeve again, hi) this year. I laughed hysterically for an hour but I still couldn't tell you why. She manages to draw you in to her super weird comedy style, absurd, physical, unpredictable and ultimately hilarious. It wasn't just me loving her: I went with theatre critic Jane Howard who was quickly on team Fran, and the room had a really mixed crowd who were totally on board for the ride we were on.
Rose Matafeo – Horndog
Factory Theatre, April 26-29
Rose is back this year bringing her brand of awkward humour for 4 nights only where she, in her words "talks utter nonsense and gets away with it". She sold out early last year so make sure you grab your tickets. Oh, and catch her on iview in Squinters, a great new comedy with a fucking stellar cast.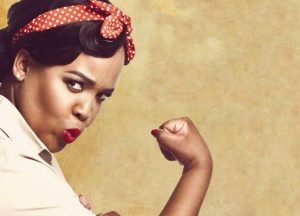 Tumi Morake – Tumi or Not Tumi
Enmore Theatre, May 11
South African comedians Tumi Morake has been touring the circuit for years but this is her Sydney debut. The blurb sounds great: With nothing more to lose, the fiery social critic takes aim at the concept of identity in this show. Firing verbal missiles at young black people on a diet of social media, entertainment programs and tabloid reading, she threatens to have Sydney by the short and curlies within seconds of taking the stage.
David O'Doherty – You Have To Laugh
Enmore Theatre, April 25
Another Libby pick, the always delightful David O'Doherty is back at The Enmore this year, bringing his tiny keyboard and excellent Irish accent along with him. He'll have you crying with laughter before the night is through.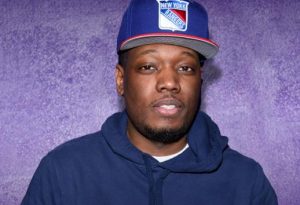 Michael Che
Enmore Theatre, April 23
Back in Australia again, the SNL Weekend Update co-anchor is on at The Enmore for just 1 night. Her favourite act at MICF last year, Libby likes the way he combines storytelling with straight standup; he's not "a laugh a minute" because sometimes it'll take 5 minutes to get to the punch line because of the story telling nature of his stule. His social commentary and political views align with ours and also, he's funny, thanks.
Queerstories
Giant Dwarf, May 4
And of course you have to come to Queerstories. The Sydney Comedy Festival special features Stephen K Amos, Kara Schlegl, Demi Lardner, Jordan Raskopoulos and Annaliese Constable. It will be good. Come.